Ebay Auction of Statue "Honouring You" by local artist Christina Hartwick
November 1, 2018

-

November 7, 2018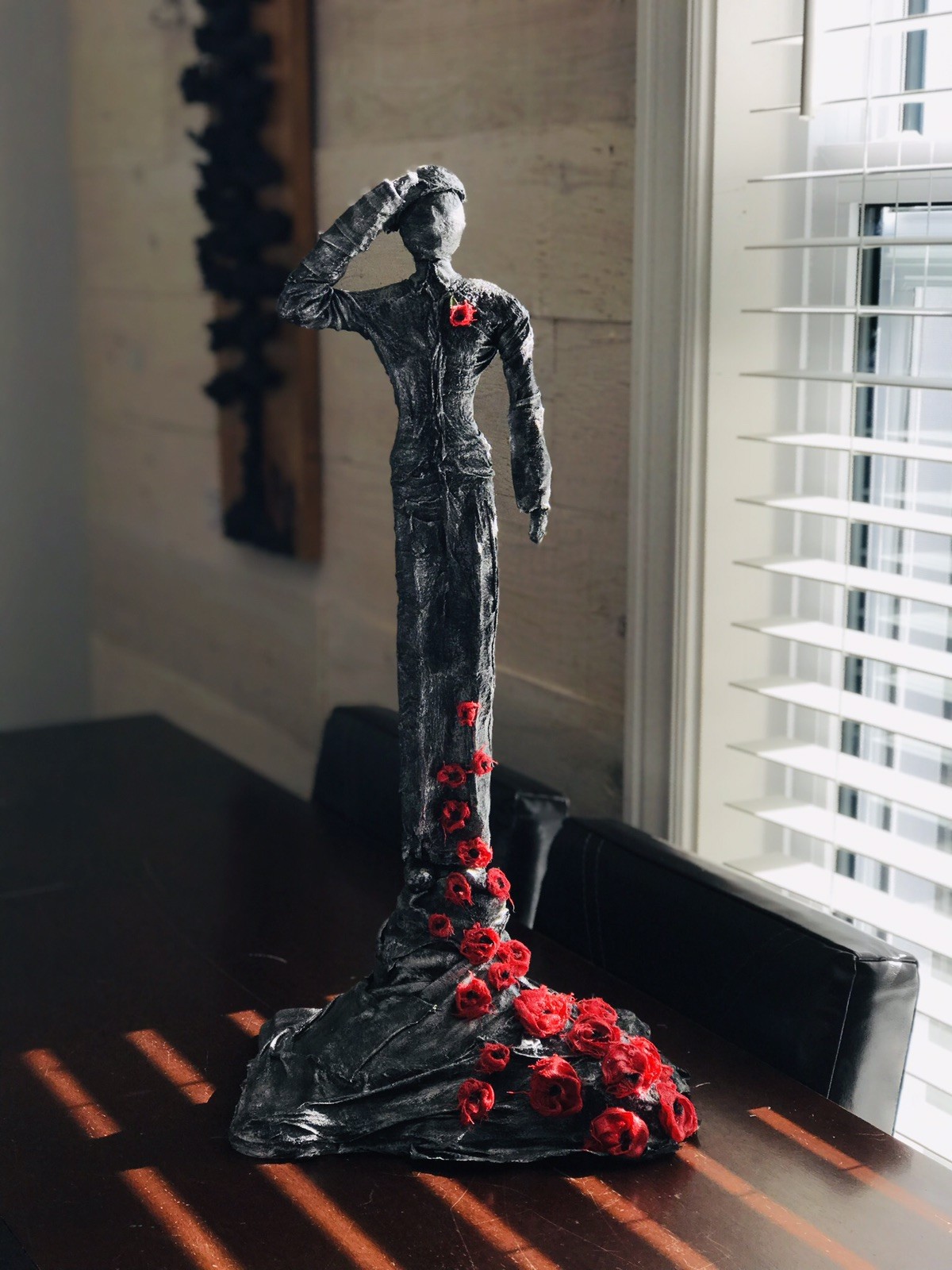 Title:"Honouring You"
Poem: Stand tall and proud for all you've done, for in our memory we are one. We remember you and your bravery, forever honouring what you mean to me.
This Memorial piece is raising funds for our Veterans, Military and Local Legion Branch #34 Orillia, ONT. Canada
The Artist has the support of The Royal Canadian Legion Branch #34 Orillia. This year she created a unique Memorial Piece that will raise money to help our veterans and military and their families.
We are making a difference, hand in hand we stand together.
Measurements: approximate 60cm tall x 22cm wide
Weight 0.616kg
You can bid on this item at:
https://www.ebay.ca/itm/283234503339?ul_noapp=true
.